Studies and research suggest that sports play a significant role in improving your life. It helps to make you healthier, fit, and mentally strong. Playing sports with your family or friends can be extremely fun too. Sports have the power to develop admirable leaders, offering opportunities for people to shine among a crowd. Here are some other benefits of sports.
Improve your sleeping quality
Sports and exercises can trigger the chemicals in your brain to make you feel relaxed and happy. Taking part in a team sport helps to enhance your fitness levels. Playing outside can give you fresh air, improving the quality of your sleep.
To make your heart healthy and fit, you have to give frequent exercises to the heart muscles. If your heart is healthy, it can effectively pump blood to all your body parts. When your heart receives exercise, it will constantly try to improve its performance, improving your overall health.
Sports bring together people of different backgrounds, communities, beliefs, and religions. It allows meeting new people, otherwise, you may not meet them in your life. Thus you can have new friends, which may also open up new business and career opportunities for you.
Playing sports regularly can increase the intake of oxygen, expelling carbon dioxide and other waste gases from the body. This will increase the capacity of your lungs, improving the efficiency and functioning of your lungs.
Your abilities and confidence increase while you work to achieve your sports goals. The result will be visible from the matches and tournaments you participate in. Even small achievements can build confidence in you.
Being physically active will reduce a lot of stress in your life. Physical exercise helps to minimise stress hormones and stimulates the hormones meant for more focus and energy, endorphins.
Being physically active and regularly participating in sports can improve your mental health. It will improve your mood, improve your state of well-being, decrease anxiety, reduce negative emotions, and prevent depression.
Every sports team requires a leader to guide the team and the younger players in the team. Studies show that playing games develop leadership qualities. Thus, people will develop a good team mindset, helping them to handle both success and losses.
Relationships get stronger
Sports will help people to understand each other personally. You will learn about their strong and weak points through sports. Thus, you can build strong relationships that will help you improve your life.
Develops healthy children
Children who play sports develop strong muscles and bones. Thus, there will be lesser chances of physical injuries. Regular physical exercise before the start of puberty can result in high bone mass, making children strong.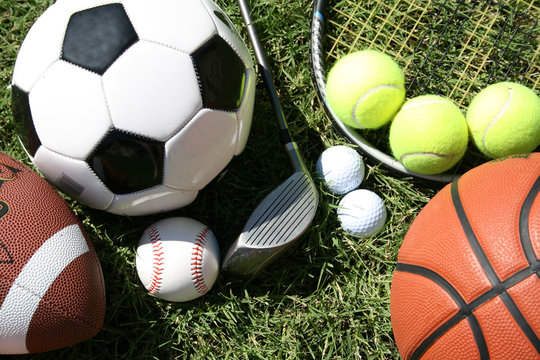 Conclusion
Lots of studies and research are still going on about the benefits of sports. The number of benefits may rise with each scientific study. The above mentioned are the basic advantages of playing sports and they are enough to give you a healthy and happy life.